Cocoa Day is celebrated in December, because let's be honest, a warm cup of cocoa and a holiday themed treat, on a chilly December day is a match made in heaven but one that is forged by logistics.
MELT IN THE MOUTH – NEVER BEFORE
Peeling back the foil on a red and white chocolate Santa is a favourite past-time of numerous children and adults. The little Father Christmas is an iconic gift for many and adds a very special kind of magic to any Christmas stocking.
A great deal of us will sit and think about how Santa travels, the stops he makes, the miles on his clock – but how many will sit and think about how the chocolate version of Good Ol' St Nick travels?
CHRISTMAS FAVOURITES
The Christmas calendar starts as early as June for our team at Baxter Freight, who work with suppliers from the far corners of our planet to plan large shipments to travel by sea. We continually keep the festive supply chain moving by transporting everything from tiny toy parts to the main event of your beloved Christmas tree.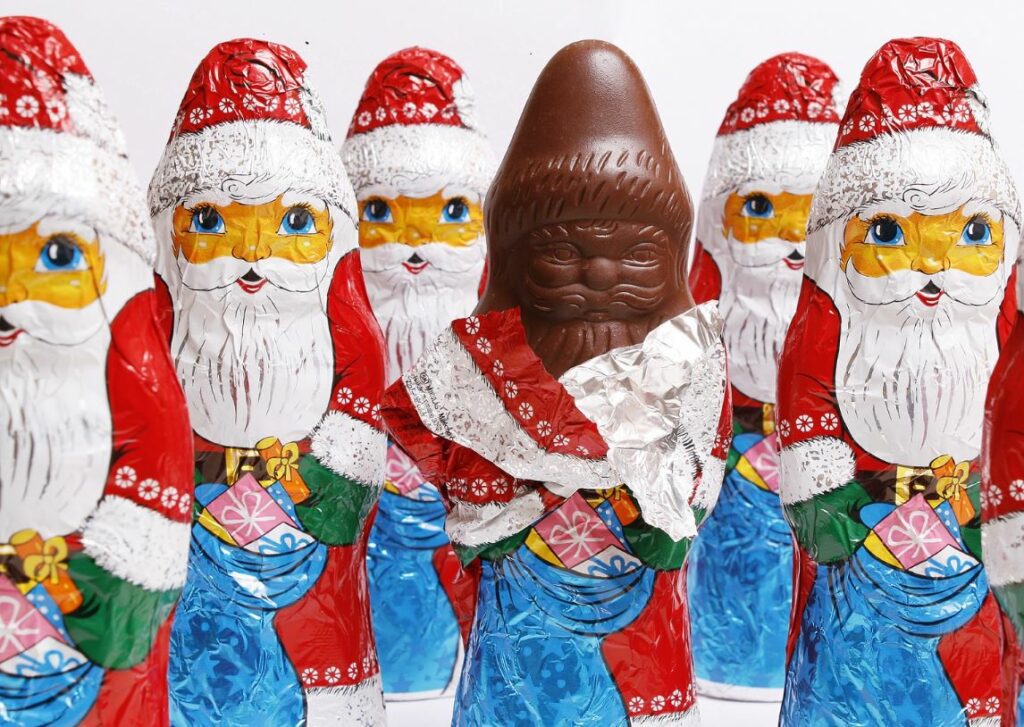 Working to extremely tight deadlines is something Father Christmas is used to – so is Baxter Freight's very own Doug.
Doug is responsible for ensuring the chocolate Santa's & chocolate reindeers are delivered, not only on time, but also not melted! He works hard to make sure the lovable holiday characters make their way into your stockings!
Doug is at the start of a blossoming working relationship, working with the sweet-treats company for a very short amount of time, as he continues to find solutions for getting Santa & his reindeer friends a way into your home!
"There's nothing like peeling back that foil wrapper to reveal a chocolate Santa – now I get to help give that feeling to the world!"
– DOUG
BUT WAIT- THERE'S MYRRH…
From Christmas Santa's to Easter Bunnies – we are experts in moving seasonal produce!
Get in touch with one of our experts today to see how we can help make your seasonal shipments an absolute success.