Different is an opportunity for an inventive solution
Have you ever looked at some grand internal construction like a spiral staircase, a fountain, a hot tub or some big machine and thought to yourself, how did that get inside this building?
It's too big, heavy, or just too weird shaped to be carried by hand, the door's too small or maybe it's on a mezzanine floor or somewhere else which is hard to reach.
These types of consignments are always a challenge for a freight company, they're always difficult to fit on a lorry, very heavy, have very specific loading and unloading instructions plus they're usually expensive.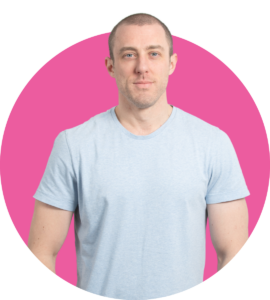 Dealing with the challenge of weird and wonderful deliveries is Jamie Wilkinson – UK & Ireland Freight Specialist with our Accelerate team.
When planning jobs like these Jamie must consider the route needed if the load is considered "out of gauge" which is anything that does not fit into a standard transport container. He might have to plan a specific path to avoid small roads or low bridges, or he may even need to give it an escort if it's large enough.
It may need several collections which have to fit into a deadline and Jamie will need to make sure that our solutions are efficient and completed within timeframes.
Cranes, trains, and automobiles
Maneuvering something like a spiral staircase on and off a lorry will require specialist equipment.
This could include using a unique option called a HIAB which is essentially a trailer with a loading crane attached to it.
It's a very handy alternative to hiring an expensive crane to load the lorry and then having to hire another one to be at the building site to offload. Why not bring the crane with you ?
This is solution is one way of getting an usual item into a mezzanine floor or into an awkward place in the most cost and time- efficient way possible.
Hiring something like a HIAB is cheaper than a crane but more expensive than more basic modes of transport. Jamie will always be diligent enough to ensure that it's only employed when the customer needs it.
For instance, we have recently delivered large and cumbersome plant machinery to a factory which was brought into the UK by train from Europe and then we used a HIAB to collect and deliver domestically within the UK. The right mode of transport at the right time.
Having the HIAB is vital to getting heavy items such as machinery into customers factories, which usually have strict offloading restrictions, whilst reducing the risk of delays due to having to coordinate deliveries with crane hire.
No forklift, no problem
Some delivery sites don't have forklift trucks available for offloading. Jamie solves this through a ingenious trailer known as a Moffett. This is where a small forklift truck is mounted to the back of the trailer and travels with it.
It's a bit smaller than a normal forklift truck and won't be able to transport the same amount of weight but they're so versatile that they fit a wide range of solutions. A Moffett can get a delivery into places that other lorries cannot, making it the most efficient solution.
If it's weird and wonderful you need delivered, then you couldn't do better than Jamie and the Baxter Freight Accelerate team. If you want to work with our team, please get in touch, we're always on the lookout for new options to build our solutions around.