When you visualise freight, supply chain and logistics, what does it make you think of?
Traditionally your perception may have been trucks, lorry drivers, warehouses and perhaps it being fairly male-dominated? It is of little surprise that only 19% of workers in the UK logistics sector are female – this may be more than the global average but there is still more work to do.
Flying the flag for women (albeit not by design) is Lesley O'Brien OBE FCILT, MD at Freightlink Europe who we spoke to recently about the changing landscape of Freight and what it means to be a successful woman in this sector.
Dave and Kristina from Baxter Freight ask all the questions you might want to know.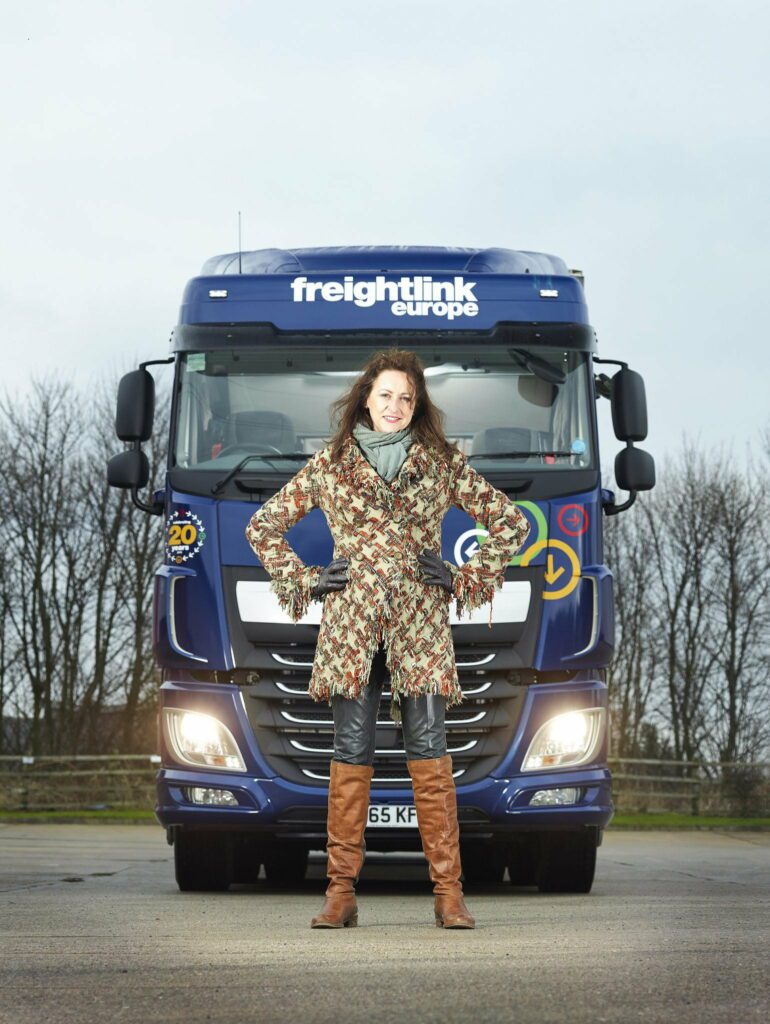 D: Lesley, how has the sector changed since you first fell into Logistics?
L: When I first got into the industry it was very different to what it is today. The perception of freight even today is that its dirty, but it's simply not true – it's one of the most heavily regulated industries, with modern, clean vehicles, filled with technology and we have to jump many more hoops than we did all those years ago.
Back when I was starting I was feeding a massive telex machine the size of 3 chest freezers with manifests, we didn't have mobiles and we just had to get stuck in, often on a Friday evening, I would put on my marigolds and my wellies and climb into the back of trucks to help load the groupage trailers!
K: Were there a lot of women in the industry then?
L: No not at all, back then it was seen that women should have clerical jobs and I was told I should learn shorthand – and I complied. I just fell into Logistics for what I thought would be a short time. Back then there were no women high up in logistics companies. Jenny Baker was the only other woman I knew who ran a freight company up in Bradford and she reached out to me to build that connection in the early days.
K: What was it like to be one of the few women in freight back then?
L: You could be the only woman in meetings, I would be talking to a room full of senior leaders who were all men. I had the words of my mum always in the back of my head saying 'My girls will stand on their own two feet!' so I wouldn't be told what to do, I remained focused and stubborn and would dare to speak.
K: What would your advice be for other women?
L: We can only be stronger if we stand up and step forward, to stand by each other and support each other. Really I never meant to represent women in logistics, it just happened as I've always felt a passion to support those with no voice, which is how 'Freight People' came about.
D: Tell us more about what you do
L: I am passionate about this industry and I want to give a voice to the smaller operators. 80% of vehicle operators in the UK have 15 vehicles or less and are often very hands on and may not don't get the support they need. I want to help them have their voice. That's how Freight People came about and the forums and sessions we hold are very successful, as we encourage collaboration and support for one another. I love seeing relationships build and the larger operators helping the smaller ones.
To learn more Freight People and the work Lesley does to support this vital industry in the UK take a look at the Freight Link website: https://www.freightlinkeurope.co.uk/freight-people/
Keep an eye out for future posts as we share more insights from Lesley and from our team on what's going on in the industry.