Once the festive season is done and the Christmas decorations are away, it's the PERFECT time to have a real good clean of your home, is it not?
Decluttering & starting a fresh with a clean slate is the key to getting you ready for what 2023 holds. Even if you're house is a mess right now you can still get things straightened out.
Having a new year clean of your house is cool – but do you have a new year clean of your customs?
If spending over £20,000 on customs costs annually is something you do – we can find out if you are owed a refund by HMRC.
BREXIT, BREXIT & MORE BREXIT
Brexit threw out some really complex customs issues for all of us. Incorrect commodity codes, missing REX numbers and much more were just a fraction of the headaches created by leaving the EU single market and the customs union. These headaches could have led to you overpaying on UK import VAT and duty.
Our partnership with Gerlach helps you to ensure your customs are compliant and organised. The Baxter Freight team can help go through your customs paperwork (UP TO 3 YEARS WORTH) to see if you're eligible and then carry out a free audit to uncover any rebates you are entitled to. After the audit is completed we will recommend improvements to help you save money for the future.

OUR FIRST SUCCESS
Wisper Electric Bikes were the very first customs cleanse success we had – we claimed back over £17K – click to find out how.
Why deal with the paperwork when you don't have to?
With over 140 years of experience in the customs field and a global team working to help keep your freight on the move, Gerlach have made the perfect customs partner. We have plenty of post-Brexit processes in place to keep your customs compliant, eliminating the risks you are exposed to.
We have a team of experienced Account Managers who are happy to chat to you about these complexities – contact below.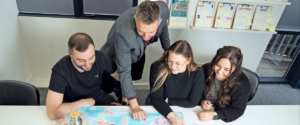 Baxter Freight continues to grow through developing its technology and relaunching its vision and values Investment in people pays off as we post record sales
Read More »

A champion for those who cannot speak out! We recently spoke with Lesley O'Brien OBE FCILT, the joint managing director at Freightlink Europe. Lesley prides
Read More »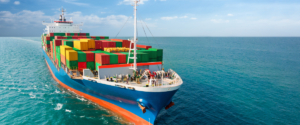 Planning deliveries for autumn Whilst most people may be focused on shipping their summery goods to reach customers just in time – our Navigate Team
Read More »