If you have ever tried exporting your goods from the UK to Europe or vice versa then you will already know how complicated it can get.
Unfortunately, if you are transporting food related products, then there is yet another layer of regulation and complexity which can hold your goods up on the national borders if you're not careful. There are not just the laws for the food itself, but also how it is farmed, processed, and transported.
A delayed or rejected consignment at a border crossing is the last thing you need with a perishable cargo. We deal with consignments every single day that require certification which helps in identifying whether a consignment needs one and ensure that it is in place before it gets to customs.
Here is an overview of the certifications required to transport anything relating to plants or animal by-products which will help you avoid hold ups and get your goods there nice and fresh!
ARE THESE REGULATIONS NECESSARY?
Think of the risks if there was no regulation! Imagine if imported vegetables carried a foreign fungus or if secondhand farm machinery brought some infected soil with it?
If that got into the local environment then it wouldn't just be your customers' meals at risk, the whole farming industry would be under threat.
Of course, there are distinct certifications required depending on what you are transporting as the risks are different. For instance, if you are exporting plants, plant products or even goods that may have come into contact with soil then you will need a Phytosanitary Certificate.

WHAT'S A PHYTOSANITARY CERTIFICATE?
A Phytosanitary Certificate shows that any agricultural products have been checked and that there is no threat of pests, contamination, or diseases.
Every load must have its own certificate issued by the National Plant Protection Organisation (NPPO) in the country where your supplier is. In the UK this is The Department for Environment,. Food and Rural Affairs (DEFRA).
If it makes it easier to remember, the phytosanitary word comes from the Greek "phyton" which means "plant" and the Latin "sanitas" meaning health.
It can only be issued by an authorized officer from a government department that is authorized by a National Plant Protection Agency (NPPO).  The agency is there to prevent spreading pests, contamination, or diseases into the country of import.
WHEN IS IT NEEDED?
An inspection will be required for the importing or exporting of regulated plants and plant products such as:
Plants
Seeds
Fruits & Veg
Cut Flowers
Branches
Grain
Soil
We have needed certification in place for loads as diverse as exports of potatoes, plant fertilizer or even farm machinery to Europe. The farm machinery needed to be checked in case there was any soil or seeds present in the tyres or mechanisms.
You would not need a certificate if the plant products have been processed so that they no longer pose a biosecurity risk. However, there are processed products that could potentially introduce pests such as cotton or wood.
But what if you are transporting products "of animal origin" rather than plants?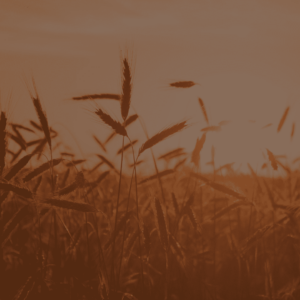 TRANSPORTING ANIMAL BY-PRODUCTS
This is defined as animals, products of an animal origin or feed and food products. Animal by-products (ABP) will be checked at the first point of entry into the country by a dedicated veterinarian. For this you will need an EHC certificate.
For example, we have needed EHC's for transporting export consignments of pet food or fish oil to Europe.
WHAT'S AN EXPORT HEALTH CERTIFICATE?
An EHC shows that your consignment meets the legal import requirements of the destination country. It is a certificate that is signed and stamped by an official veterinarian after they have inspected your consignment.
This must be performed at the loading point and the trailer sealed until it reaches the border control point or BCP.
DON'T FORGET THE CHED!
You will need the previous supporting documents in order to generate the next one to tell border control that you're coming before you get there.
That is a Common Health Entry Document (CHED) which needs to be created at least 24 hours in advance. It is needed to carry out security checks when the goods enter the European markets and is in addition to the other documents.
There are different types of CHED depending on the type of goods that you are exporting. For instance, CHED-PP for plants or CHED-A for animal products.
Once at the national border the load will be inspected by another trained veterinarian to ensure that the cargo has met the requirements if it's a CHED-A.
WHAT HAPPENS IF YOU DON'T HAVE THE RIGHT CERTIFICATION?
If there are errors in your documents, you fail to present the load at the customs office or if your load fails inspection, then they will be either rejected, seized or even destroyed.
The certificates presented must also be the originals and not photocopies.
If you need to transport any plant or animal product into or from the EU and you are still unsure what documentation you need then please get in touch with Baxter Freight.