We all know those last-minute Christmas shoppers, leaving buying presents to the very last moment. It's not so different in the world of freight either! As we head towards the big day, Air Freight is one of our busiest teams, working with suppliers to ship the last stock refills of the year and ensure goods have made it to their destination ahead of holiday closures.
THE SNUGGLY SEASONAL MUST-HAVE!
The big must-have for the chilly months is the snuggliest accessory of all… the Snoodie, the fluffy hooded sweatshirt. Our Air Freight team has been inundated with requests to move this fluffy garment just in time for Christmas.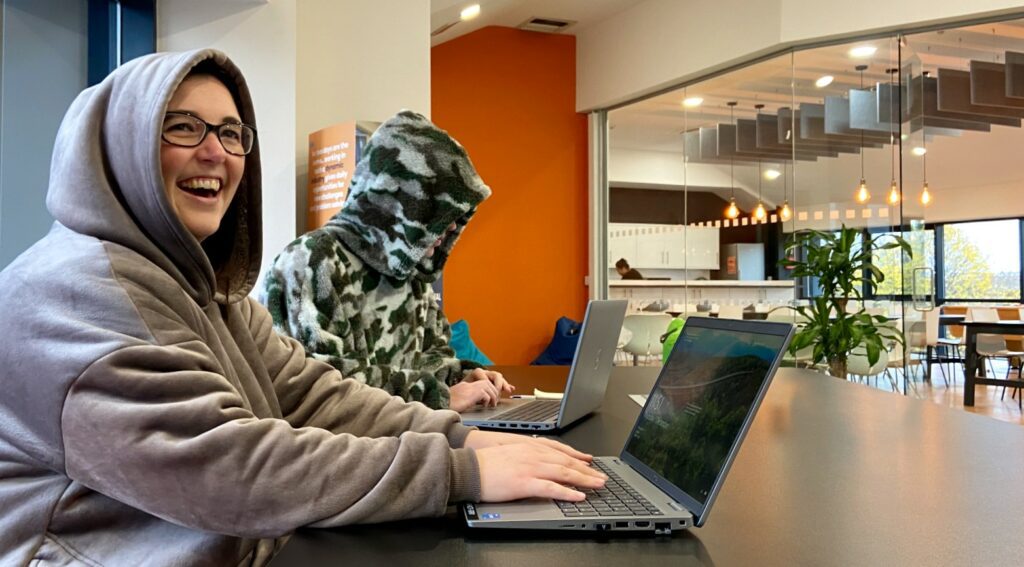 Sarah Thompson from our air freight team getting snuggly in their snoodie!
Air Freight is a great option for anything urgent or last-minute stock refills to bump up product lines ahead of the rush. We have also supported transport companies with broken-down vehicles who need parts urgently to keep goods (and people!) moving and air freight can be the only option to make this happen.
SAFE DELIVERIES WITH AN EXPERT TEAM
Your delivery requirements are in safe hands with our very own Queen of The Skies Sarah Thompson and her team. Sarah previously served in the RAF as a Movement Controller managing aircraft load plans and ensuring goods were handled with care and arrived at the right place at the right time, and getting the goods in time for the big day is our priority.
Would you like expert advice from our team? Please get in touch!